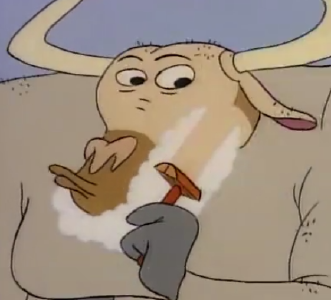 What is yak shaving?
Let me explain with an example.
The other day I wanted to wash my car.
I went to my backyard and discovered that the garden hose was broken, so I started fixing it. While doing that I realized that my workbench was wobbling because one of the legs was unstable. So, I fixed the workbench.
Fast forward 6 hours later: I'm standing there with a shaving kit and a 4 foot tall yak covered in shaving cream.
My wife leans out the kitchen window and yells, "What the hell are you doing?"
To which I replied, "OBVIOUSLY I'M WASHING THE CAR, DAMN IT!"
And that, ladies and gentlemen, is yak shaving.
---
(thanks to Benji Feen for this explanation)
---
---
---